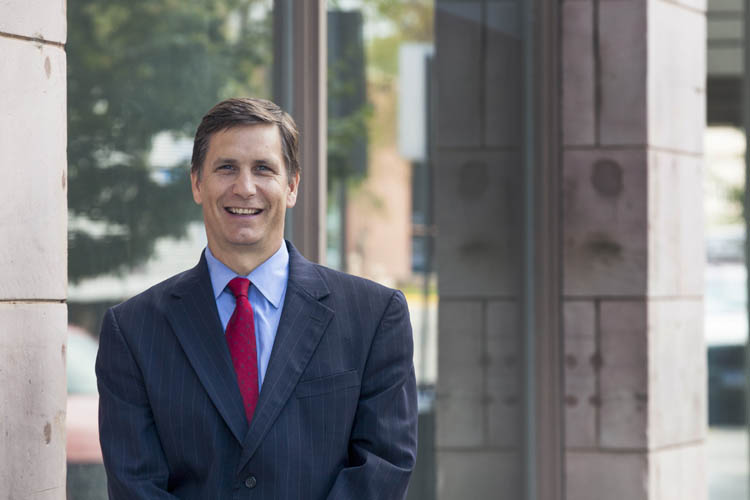 David E. Lust is a partner with Gunderson, Palmer, Nelson & Ashmore, LLP, and is a member of the firm's Business/Estate Planning group where he assists businesses and individuals with their business planning, litigation, real estate development, and real estate transaction needs.
Prior to joining Gunderson, Palmer, Nelson & Ashmore, LLP., he served as a law clerk for United States District Court Judge Richard H. Battey. David is licensed to practice law in the federal and state courts of South Dakota.
David has been an active member of various legal groups and organizations including the National Conference of Commissioners on Uniform State Laws (NCCUSL), the Business Law Sections and the Bench-Bar Liaison Committee of the State Bar of South Dakota, and the Business Section of the American Bar Association. He was the South Dakota representative for the development of the Revised Model Business Corporation Act. David served for 10 years in the South Dakota House of Representatives from 2006 to 2014 and 2016-2018. He was House Majority Leader for four of those years. David is currently involved with various community organizations including Elevate Rapid City and the South Dakota School of Mines and Technology Center for Alumni Relations and Advancement (CARA). He has also been engaged with the following organizations: The Governor's Task Force on Trust Administration (Chair); South Dakota Board of Medical Examiners (board member); State Workforce Advisory Council (board member); Junior Achievement of Rapid City (board member); Junior Achievement of South Dakota (board member); The Greater Rapid City Economic Development Partnership (board member and Chairman); The Rapid City Area Chamber of Commerce (board member); Big Brother/Big Sister of the Black Hills (board member); the Northern Plains Eye Institute (board member).
David was named the 2018 Exceptional Lawyer of the Year by the Pennington County Bar Association, Legislator of the Year by the South Dakota Wildlife Federation (2013), and the 2012 Domestic Violence Victim's Champion by Working Against Violence, Inc. He has been recognized by Chamber's USA as a Leading Lawyer for Business since 2007, Best Lawyers in America since 2012, and by Super Lawyers since 2011.