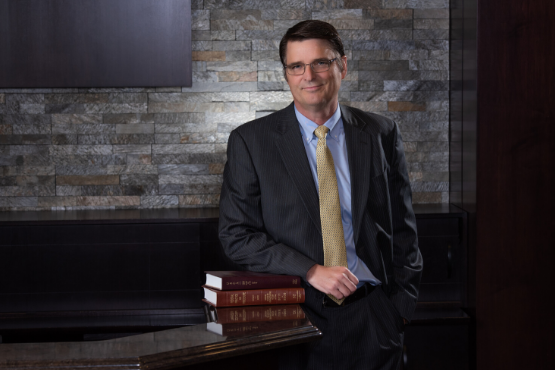 Talbot J. Wieczorek, one of the managing partners of Gunderson, Palmer, Nelson & Ashmore, LLP, has been with the firm since 1991. He specializes in representing individuals and businesses in Real Estate matters, Complex Litigation, and Business Issues. In addition, he acts as general counsel to a number of small government entities and nonprofit groups, including the City of Piedmont, Bear Butte Valley Water, Inc., Southern Black Hills Water Systems, Inc., and Colonial Pines Sanitary District. Talbot's practice also includes representing businesses and individuals regarding securities issues and telecommunications companies and other industries before the South Dakota Public Utilities Commission.
Talbot earned his B.S. from South Dakota State University in Commercial Economics with a minor in Mathematics. He received his law degree with honors from the University of South Dakota. Prior to law school, Talbot worked in the South Dakota Governor's Office and ran a bond referendum campaign in Sioux Falls.
Talbot is a member of State Bar of South Dakota. Talbot has been elected as a Delegate for the South Dakota State Republican Convention in several election cycles and acted as the Convention parliamentarian three times.
He is an AV Preeminent Peer Review rated attorney by Martindale Hubbell and has been selected by his peers for inclusion in The Best Lawyers in America in Administrative/Regulatory Law, Commercial Litigation and Corporate Law.
Talbot currently serves on the Rapid City Area Chamber of Commerce Board of Directors, and the Meade County Commission. He has previously served on Black Hills Symphony Orchestra Board of Directors, Western South Dakota Red Cross Board, the Rapid City Parking Advisory Committee, Piedmont Valley Sanitary Planning Group, Meade County Planning Board, and the South Dakota State Bar Disciplinary Board.