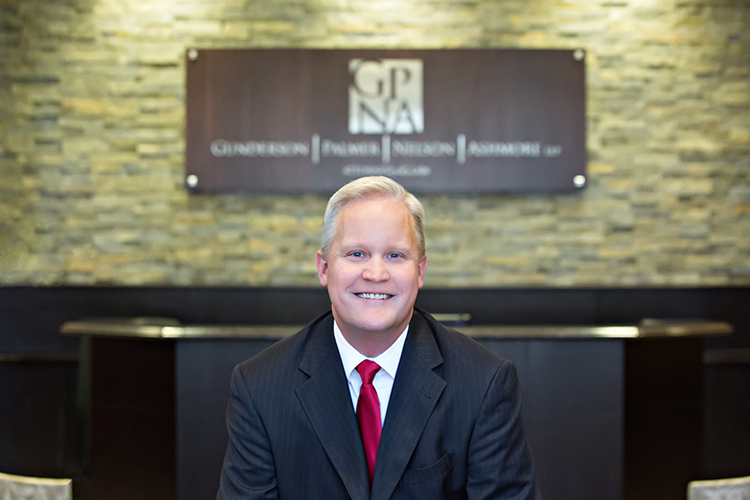 Jason Smiley is a partner of Gunderson, Palmer, Nelson & Ashmore, LLP, and a member of the firm's Executive Committee. He focuses his practice on Construction Law, Real Estate, Civil Litigation, and Insurance Defense. Jason understands that each client's concerns and objectives are unique. He enjoys the opportunity to represent clients that are working to make our world a better and more interesting place.
As counsel for the Associated General Contractors of South Dakota, Jason provides legal assistance to the largest commercial contractor group in South Dakota. Jason's Construction Law practice includes representation related to construction defects, surety bonds (Miller Act), breach of contract claims, extra work, change of conditions, and mechanic's liens.
Jason represents contractors, subcontractors, owners, and design professionals related to construction law disputes. This includes representing those involved in commercial and residential construction projects, such as residential development, and multi-family housing. This also includes heavy highway and utility projects.
Jason's Real Estate transactional work includes all aspects of real estate development and construction, including title work, purchase documentation, planning and zoning, construction contracts, financing, and other related matters.
Jason's broad background in Civil Ligation makes him well qualified to assist clients in difficult situations. He has represented clients on a wide range of complex issues. Jason has an AV rating from Martindale Hubbell.
Jason is a member of The State Bar of South Dakota (Bar Commissioner 2010 – 2013), the South Dakota Trial Lawyers Association, the South Dakota Defense Lawyers Association (Member of the Board of Directors 2013-2015), the Wyoming State Bar, Nebraska State Bar, and North Dakota State Bar.
Jason is a graduate of Black Hills State University and earned his Juris Doctor from the University of Wyoming. Jason was awarded the Outstanding Trial Student and the Defender's Aid Program's Outstanding Student while in law school and worked as a law clerk after law school for the Fourth Judicial Circuit in South Dakota.
Married to wife Darby, they are the proud parents of two children. Jason enjoys skiing, pheasant hunting, fishing, golfing, hiking, reading, and an opportunity to vacation by the sea.