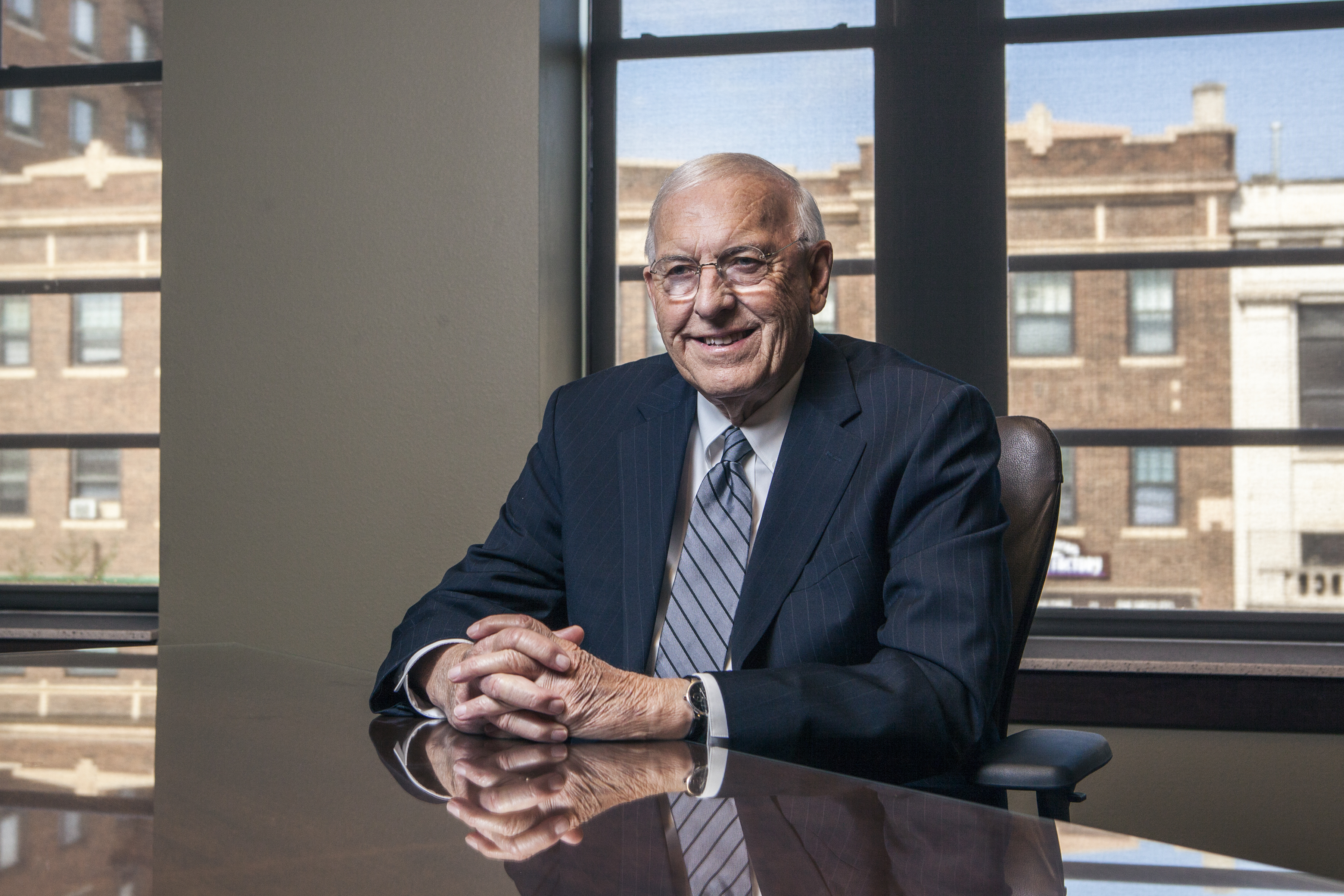 Wynn Gunderson graduated from the University of South Dakota in 1957 with an undergraduate degree in Business Science and attained his Master's Degree in Business Administration in 1960 from the University of South Dakota. Upon attaining his MBA, Wynn was hired to work in management for The Boeing Company in Seattle, Washington where he worked in subcontracting, becoming the Subcontract Manager on the Airborne Warning and Control System (AWACS).
After working for Boeing for seven years, Wynn chose to follow his dream to become an attorney. He accepted the major challenge of moving his wife and four children to Eugene, Oregon where Wynn had been accepted as a student at the University of Oregon School of Law. After graduation in 1971 with a Doctor of Jurisprudence, Wynn and his family returned to their home state of South Dakota, where Wynn opened a law office in Rapid City.
As with all new ventures, in the beginning of his practice Wynn initially handled a variety of matters as a general practioner. With a growing list of clients and expanding practice, in 1973 he brought on J. Crisman, first as an intern and then upon graduation as an attorney. They soon formed a partnership and pursued growth of the firm. As the years passed, more work came and more lawyers were added, ultimately growing to the point where Gunderson, Palmer, Nelson & Ashmore became one of the largest law firms in Western South Dakota.
Throughout the years, even while building the firm and serving on numerous local nonprofit boards, Wynn remained very active in the American Bar Association (ABA). He was the only South Dakota lawyer to chair the General Practice, Solo, and Small Firm division of the ABA. He served both as a member of the ABA House of Delegates and on its Nomination Committee. Wynn was also elected to the Board of Trustees of the International Association of Gaming Attorneys (IAGA) and served on its editorial board for The Gaming Law Reviews.
Gunderson, Palmer, Nelson & Ashmore salutes Wynn for establishing a firm that has grown and prospered. The firm today has over 20 attorneys and 30 supporting staff members. Our offices have expanded to Sturgis and Pierre, South Dakota, with attorneys practicing law in the surrounding states of North Dakota, Montana, Nebraska and Wyoming. Our attorneys are adept in a multitude of practice areas and have experience in federal and state courts. Clients can rely on our experienced professionals and dedicated support staff to listen, respond, and deliver results.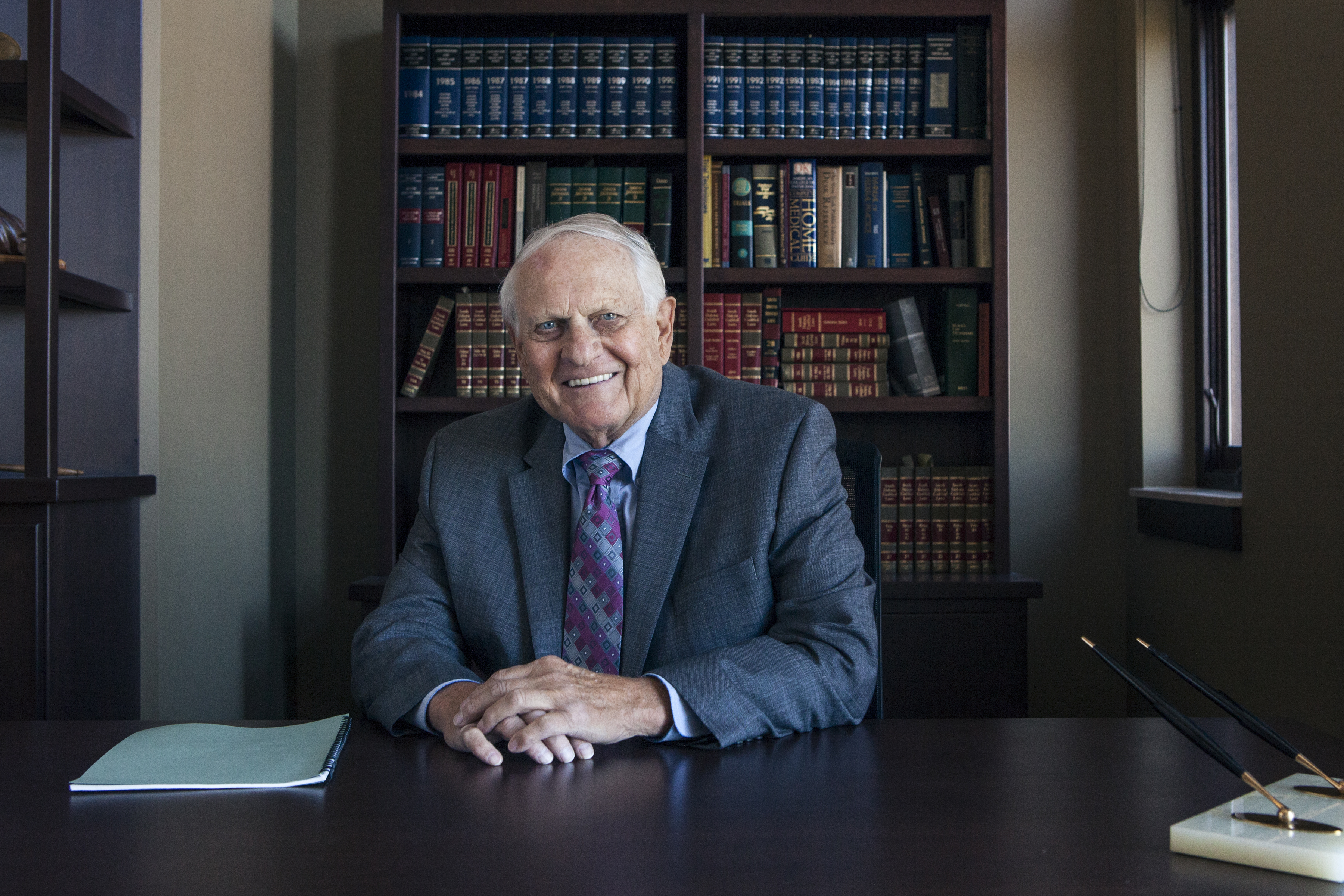 Jim Nelson earned his Bachelor of Science degree at Black Hills State University and received his Juris Doctor from the University of South Dakota. After law school, Jim served three years in the United States Army as a Captain in the JAG Corps.
Jim served in the South Dakota House of Representatives from 1969–1974. He is a member of the State Bar of South Dakota, the American Bar Association, the South Dakota Trial Lawyers Association, the American College of Trial Lawyers, and the American Board of Trial Advocates, in which he served on the National Board of Directors and as past president of the South Dakota Chapter. Jim is also a former president of the South Dakota Trial Lawyers Association and the State Bar of South Dakota.
Jim is active in the local community, where he is currently President of The Mount Rushmore Institute. He also serves on the Board of Directors of the Hope Center. In the past he has served on the Board of Directors of the Mount Rushmore National Memorial Society, and was President of the society from 1999–2005. He has served on various Boards of Directors for profit and nonprofit corporations, including insurance companies and the Federal Home Loan Bank of Des Moines. He was a past President of the Rushmore Mutual Life Insurance Company and Mt. Rushmore Casualty Company.