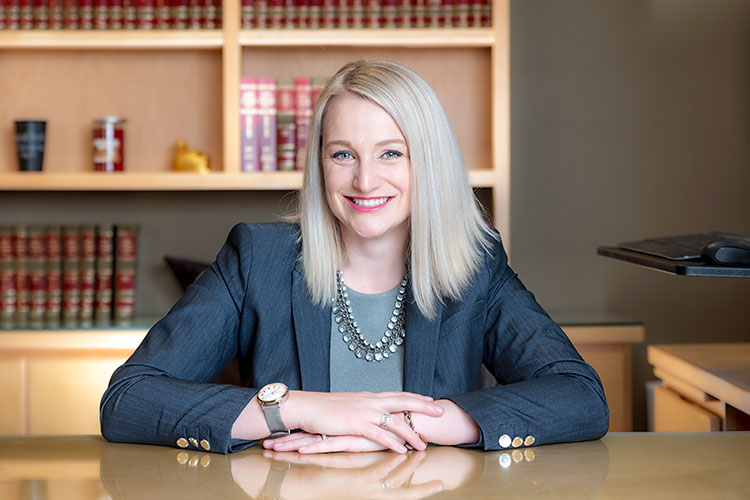 Katelyn began her law career as an associate with Gunderson Palmer Nelson & Ashmore LLP. She focuses her practice on litigation, business, and healthcare law. Katelyn enjoys writing and oral advocacy and uses these skills to effectively represent her clients.
Katelyn was born and raised in Rapid City, South Dakota. She attended the University of South Dakota and graduated with honors, receiving a Bachelor's of Science in Chemistry and Spanish. Following her graduation, she moved to Phoenix, Arizona to pursue her law degree. After graduating Summa Cum Laude, Katelyn and her husband Trevor decided to return home to the Black Hills.
Katelyn and Trevor have one daughter and enjoy hiking with their two dogs. She is a die hard St. Louis Cardinal fan and loves to travel whenever she gets the opportunity. Katelyn is incredibly grateful for her chance to work with the talented attorneys at Gunderson Palmer and looks forward to a successful career in Rapid City.