Pat served on the American Bar Association Board of Governors. He is past President of the South Dakota State Bar Association and the South Dakota Bar Foundation; a Fellow in the American College of Trust and Estate Counsel (South Dakota State Chair); and a Fellow in the American College of Real Estate Lawyers. He is listed among the Best Lawyers in America, Great Plains Super Lawyers, Chambers USA's High Net Worth rankings, and America's Leading Lawyers for Business in Corporate/Commercial Law and Real Estate Law, and Private Wealth Law. Pat received the 2022 Marshall M. McKusick Award, given annually to an outstanding member of the South Dakota Bar for contributions to the legal profession.
Through his service to the South Dakota State Bar Association, and from his appointment to the Governor's Task Force on Trust Reform and Administration upon its inception in 1997, Pat has been actively involved in drafting and supporting the enactment of trust and business legislation in the South Dakota Legislature.
Pat's desire to give back to his profession and the state is demonstrated by being the founder of Project Rural Practice, an initiative to restock rural main streets with attorneys and improve access to justice in rural areas. Pat especially enjoys the connection to the Black Hills and the Mount Rushmore National Memorial provided by his lifetime membership in the Mount Rushmore Society.
Pat serves as counsel for several trust companies with offices in South Dakota, and represents a wide array of businesses in all sizes, including beverage distributors, hi-tech manufacturers, Main Street businesses, agricultural operations and family-owned businesses. Pat served as lead counsel on some of the largest transactions in the state, including what was at the time (2015) the largest ranch sale in South Dakota.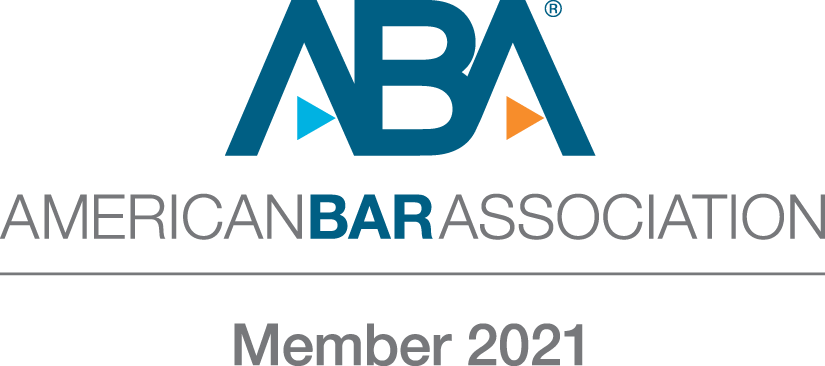 Shannon Roost
Certified Paralegal
(605) 342-1078
Dakotah Tonderum
Legal Assistant
(605) 342-1078
Victoria Thompson
Probate Assistant
(605) 342-1078
Education
University of South Dakota, J.D.
University of South Dakota, B.S.
Admitted to the Bar
State of South Dakota
United States District Court
United States Eighth Circuit Court of Appeals
Professional Memberships
2022 Marshall M. McKusick Award
American College of Trust and Estate Counsel; Fellow, 2002–present; State Chair-Elect–2014
American College of Real Estate Lawyers; Fellow, 2014–present
Chambers USA America's Leading Lawyers for Business Corporate/Mergers and Acquisitions and Real Estate; 2003–present
Ranked as Band 1 in South Dakota Private Wealth Law by Chambers and Partners
Best Lawyers in America in Corporate Law, Land Use and Zoning Law, Mergers and Acquisitions, Non-Profit/Charities Law, and Real Estate Law, 2003–present
Super Lawyers' "Great Plains Super Lawyers," 2007–present
Governor's Task Force on Trust Administration Review and Reform; Executive Appointment, 1997 (its inception)–present
The Mt. Rushmore Society
South Dakota Bar Foundation; Director
American Bar Association
Community Memberships
Youth & Family Services, Inc.; Board of Directors, 2000–present
Youth & Family Services Foundation; Charter Organizer & Director, 2004–present
Western South Dakota Catholic Foundation; Director, 1996–present
Prairie Family Business Council; Member, 1994–present
Publications
South Dakota Contributing Editor to the Council on State Taxation (COST), Washington, D.C.; 1995–present
South Dakota Chapter Author of The Property Tax Deskbook, an ABA
Section of Taxation publication; 1994–present
South Dakota Chapter Author of State Limited Liability Company & Partnership Laws, an ABA Section of Business Law Publication; 2004–2007
South Dakota Contributing Reporter to the Real Property Tax Symposium, a semi-annual report of recent developments in real property tax law distributed nationwide; 1995–present
2017 South Dakota Trust Law Update
Contributing Author, for the South Dakota Chapter, Domestic Asset Protection Trusts, A Practice & Resource Manual, Published in 2021 by the American Bar Association
With Thomas E. Simmons, co-author of South Dakota's "Trust Task Force," Oxford University Press, 2020
Author of A Dynamic Duo: South Dakota's Trust Laws and Business Entity Statutes (South Dakota Law Review 2016)
With Robert L. Morris, co-Author of Project Rural Practice: Its People & Its Purpose (59 South Dakota Law Review 101, 2014)
With Brian K. Kirby and Terrance A. Nemec, co-author of The South Dakota Limited Liability Company Act: The Next Generation Begins (44 South Dakota Law REview 207, 1999)
Former Adjunct Professor at the USD School of Law for Trust and EState Matters for the South Dakota Practice Course