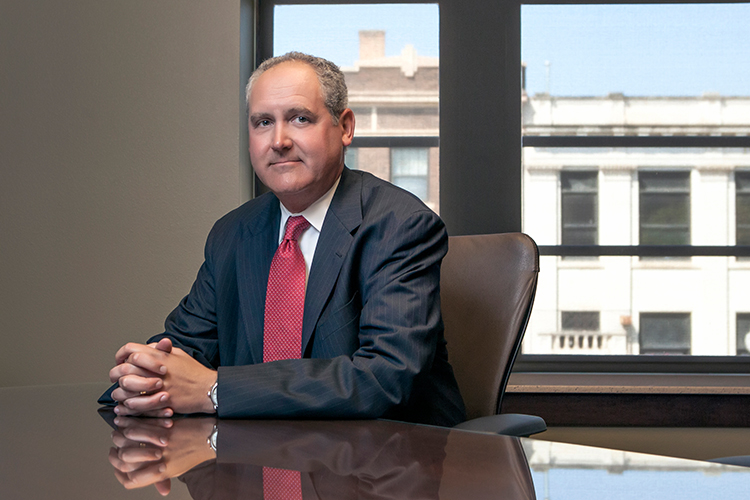 Pat is a partner in the Rapid City law firm Gunderson, Palmer, Nelson & Ashmore, LLP, where he leads the firm's Business and Estate Planning Group and serves on the firm's Executive Committee. He practices in the areas of business and estate planning with a focus on family-run businesses, affluent individuals, business transactions, and real property law. Pat's practice has expanded to include service as a mediator, expert witness, and court-appointed fiduciary on business, trust and estate matters.
Pat serves on the American Bar Association Board of Governors, is past President of the South Dakota State Bar Association, and the South Dakota Bar Foundation, a Fellow in the American College of Trust and Estate Counsel (South Dakota State Chair), and a Fellow in the American College of Real Estate Lawyers. He is listed among the Best Lawyers in America, Great Plains Super Lawyers, and Chambers USA High-Net-Worth 2018 rankings, America's leading Lawyers for Business in the categories of Corporate/Commercial Law and Real Estate Law, and Private Wealth Law.
Through his service to the State Bar Association and the Governor's Task Force on Trust Reform and Administration since its inception in 1997, Pat has been actively involved in drafting and supporting the enactment of trust and business legislation in the South Dakota Legislature.
Pat's desire to give back to his profession and the state is demonstrated by being the founder of Project Rural Practice, an initiative to restock rural main streets with attorneys and improve access to justice in rural areas. Pat especially enjoys the connection to the Black Hills & the Mount Rushmore National Memorial provided by his lifetime membership in the Mount Rushmore Society.