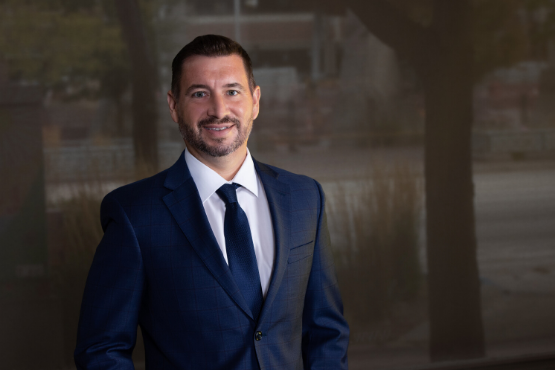 Written on December 17th, 2019
Gunderson, Palmer, Nelson & Ashmore, LLP is excited to welcome associate attorney, Rich Williams, to the firm! Rich grew up in Sturgis, South Dakota and he received his Juris Doctor degree from the University of South Dakota School of Law in 2000. Rich brings a wealth of knowledge to our firm. After serving as a Law Clerk, Richard began working with the South Dakota Office of Attorney General as an Assistant Attorney in the Appellate Division. He later worked as a prosecutor for the drug unit until he became the Medicaid Fraud Control Unit's Director in 2003. In 2006, he moved to the Attorney General's Civil Division where he handled all matters of civil litigation in both State and Federal Court. In 2015, Richard became a Deputy Attorney General and the Chief of the Civil Litigation Division. While practicing with the Office of Attorney General, he successfully argued cases in the South Dakota Supreme Court, the United States Court of Appeals for the Eighth Circuit, and was integral in South Dakota v. Wayfair, South Dakota's landmark internet tax case argued in the United States Supreme Court.
Rich will be focusing his practice primarily on Civil Litigation, Insurance Defense, Governmental Law, Environmental Law, and Administrative Law. Welcome to the firm, Rich!
---