As part of the 2019 legislative session, South Dakota passed an Act to provide for the remote notarization of documents. The Act became effective on July 1, 2019. This Act takes on increasing importance at the current time, as social distancing guidelines and business closures have made in-person notarization impossible or improbable for many people.
The Act allows a notary to notarize a document without being physically present at the signing, provided the person executing the document appears by "communication technology." The Act defines "communication technology" as "an electronic device or process that allows a notarial officer and a person not in the physical presence of the notarial officer to communicate with each other simultaneously by sight and sound." SDCL § 18-1-1.1. This definition would include videoconferencing technology such as FaceTime, Zoom, or Skype, among others.
There are a number of specific requirements that must be met under the Act:
1. The notary must be reasonably certain of the signor's identity;
2. The notary must sign and affix their seal to the original document;
3. The notarial certificate must indicate the remote location of the signor and indicate that the signer appeared before the notary by means of communication technology;
4. Before affixing the seal to the document, the notary must reasonably confirm it was the same document signed by the signor when appearing by communication technology
Attorney Ali J. Tornow has provided the summary above. Please reach out to Ali or other attorneys at our firm with any further questions. As more developments take place, we will update our website.
Click here to download the Notary Authorization Form.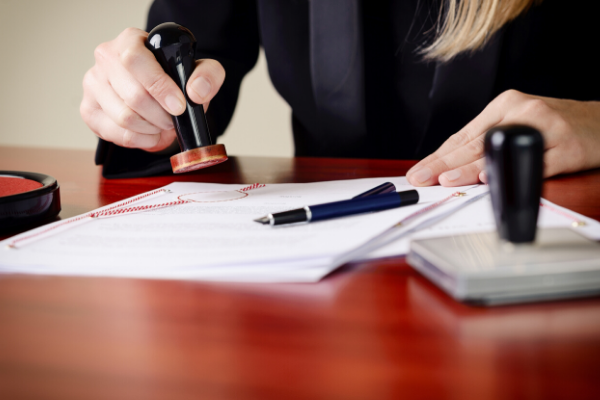 Contributors