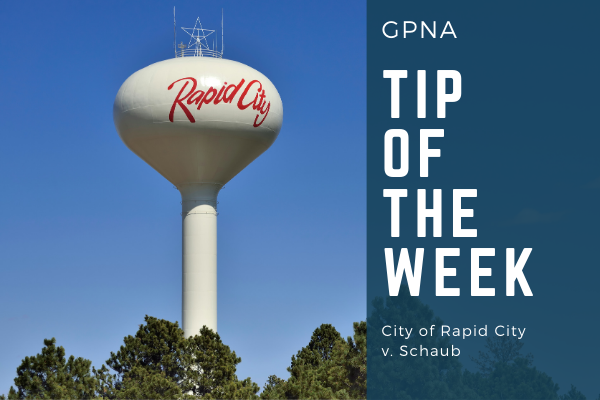 Written on November 04th, 2020
Individuals living outside of city limits, but within one mile of those limits, should follow municipal ordinances relating to permit requirements for onsite wastewater systems, even if their onsite wastewater system existed before the municipal ordinance was enacted. If they don't, they may expose themselves to criminal penalties. A municipal ordinance that requires owners of onsite wastewater systems to obtain permits is not an ex post facto law, because it does not punish conduct that occurred before the ordinance was passed; it only punishes the failure to obtain a permit which occurs after the enactment of the ordinance. A permitting requirement also is not preempted by state administrative regulations when it only requires the obtaining of a permit and does not contain standards that differ from those imposed by the administrative agency. Because the South Dakota Legislature has given municipalities the express authority to protect their water supplies within one mile of the municipality's limits, the ordinances it passes relating to onsite wastewater systems can be enforced against individuals living within that one mile perimeter.
This GPNA tip of the week is brought to you by City of Rapid City v. Schaub, 2020 S.D. 50, — N.W.2d —. The opinion was released by the South Dakota Supreme Court on September 2, 2020, and affirmed the circuit court's decision to affirm the magistrate court conviction of an individual who failed to obtain an onsite wastewater system permit.
---