As COVID-19 continues, it is important to plan for the unknown and make sure your estate plan is in good health. Gunderson, Palmer, Nelson & Ashmore, LLP associate attorney Ali Tornow discusses the top five tips for estate planning.
What is an Estate Plan?
An estate plan is a series of documents that direct where and how your property becomes distributed upon your death. An estate plan can instruct an agent of your choosing, through a power of attorney, on certain healthcare decisions in the event you become incapacitated. Finally, your estate plan is also a useful vehicle for maximizing tax benefits and opportunities. The minimum amount of paperwork you need for your estate plan is probably a will, a power of attorney for business and financial decisions, and a power of attorney for healthcare decisions. These documents are important because they give instructions on the distribution of your property. Death is an emotional event for family, and having a plan in place offers our loved ones solace that they are following your wishes. A plan also alleviates stress for the family because they will not have to make hard choices about your last wishes without really knowing what you would have wanted. Without having these documents in place, your possessions will pass according to the generic laws in place at the time of your death. A plan is peace of mind for both yourself and your loved ones.

How Do I Start My Estate Plan
The first step in getting started with your estate plan is to reach out to an attorney, who will likely ask you to submit information about your assets, your family, and a basic idea of what you would like to accomplish.

Review Your Plan
Now is a great time to review your estate plan with your attorney and make sure all of your documents are up-to-date. If you are unable to make it into our offices, you can work with your attorney on setting up a secure webinar on platforms such as Zoom or WebEx to review your estate planning documents. We are also now able to witness will signings via these platforms.

Why Do I need an Attorney for My Estate Plan?
Yes, there are online tools out there you can use to create your estate plan. So why use an attorney? Estate plans are subject to state laws, and very often, the online tools are not state specific. Therefore, that online will template that is available for your use may distribute your possessions according to Alabama law, rather than South Dakota law. There are strict requirements to determine if a will is valid or invalid. Estate planning is as complicated as any other legal venture and is highly dependent upon assets, family situations, current tax laws, and any other myriad of circumstances. Hiring an attorney to help you through this process ensures your documents are valid and enforceable, and they are compliant with the latest laws.

Don't Forget About Beneficiary Designations
Another element to your estate plan are assets that pass outside of the will. A life insurance policy is one example of an asset with beneficiary designations. An attorney can help you take full advantage of this component of your estate plan, which is especially useful for avoiding probate. At the very least, it is good practice to review your beneficiary designations to be certain they are in line with your intentions.

The estate planning attorneys at Gunderson, Palmer, Nelson & Ashmore, LLP are here to help answer any of your estate planning questions whether that is getting started or modifying a current plan. We are available by email, telephone, and video conference to help you. Please reach out to us today!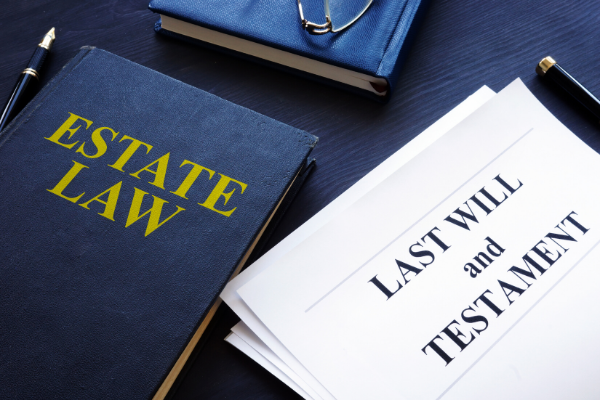 Contributors