Earlier this year David Lust, a partner with Gunderson, Palmer, Nelson & Ashmore, LLP, was elected Board Chair for Elevate Rapid City a unique organization created from the merger of two long-time organizations in Rapid City – the Rapid City Area Chamber of Commerce and the Rapid City Economic Development Partnership. David has been involved with the effort from its inception nearly two years ago. "It has been an exhilarating journey thus far with more exciting things to come as Elevate takes its place as the leading driver for economic growth and advancement in Western South Dakota," Lust stated.
Elevate Rapid City is a new and innovative approach to economic development for Rapid City and the Black Hills region. A true public/private partnership, Elevate Rapid City represents the first time in our history that four of the leading private sector economic development organizations have united under a joint effort in order to lead strategic economic growth and development according to a collective vision and shared plan vetted by more than 100 community leaders.
Under discussion for nearly two years, Elevate Rapid City is a joint venture of the Rapid City Chamber of Commerce, Ellsworth Development Authority, Rapid City Economic Development Partnership, and the Rapid City Economic Development Foundation. Its mission is to achieve the shared economic and community development goals that will elevate the quality of life and employment opportunities for all those who call Rapid City home. Led by top business and government leaders, Elevate Rapid City serves to enhance and better leverage the economic development activities of its stakeholders in order to achieve more pronounced and measurable economic results.
"There is so much momentum in the Rapid City area. We just broke ground on the new Ascent business incubator building and will break ground next month on a new $130 million arena. We are in the final stages of choosing a developer for the multi-use project at 6th and St. Joseph project and Ellsworth was recently named the headquarters for the B-21 Bomber. Of course, we can't forget all of the cutting-edge science that is in store for the DUNE facility in Lead. Elevate will be at the center of all of it as we transform our economy and expand our technology-based industries. It is an unparalleled time in the history of our community," noted Lust.
Reference:
https://elevaterapidcity.com/about/discover-the-vision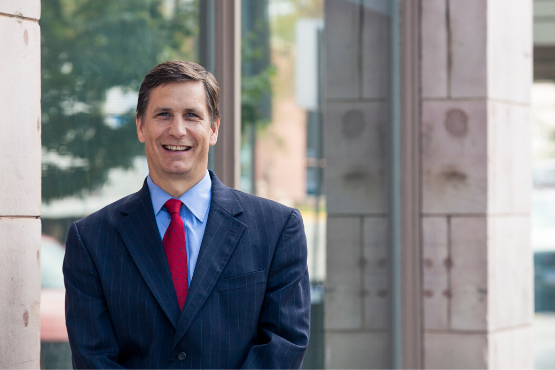 Contributors