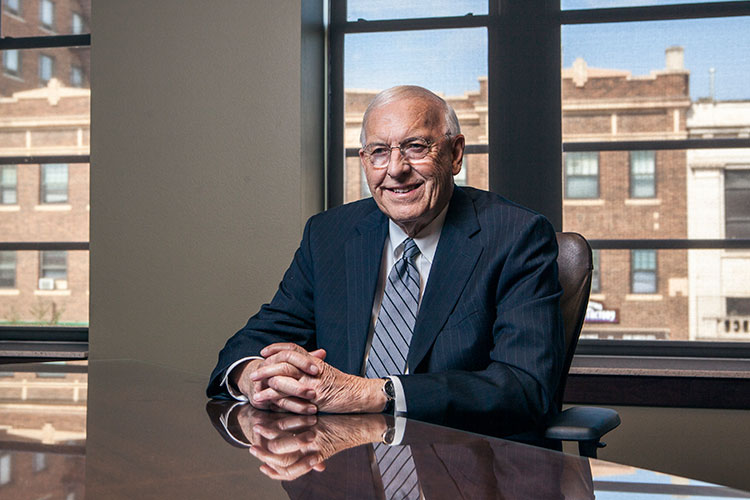 Wynn A. Gunderson, founder of the firm, is currently Of Counsel. He concentrates his practice in the areas of Corporate Law, Corporate Litigation, Civil Litigation, Gaming Law and Education Law.
Wynn earned his B.S. and M.B.A. from the University of South Dakota, and received his J.D. from the University of Oregon. He is admitted to practice in South Dakota and all State and Federal Courts, including the United States Court of Claims and the United States Supreme Court.
Wynn is a current member of the American Bar Association where he has served as a Delegate to the House of Delegates and a member of its nomination committee. He is past chairman of the General Practice, Solo and Small Firm Division and has served in numerous other capacities with the ABA. He is also a member of the South Dakota Bar Association where he has served in numerous committees as chairman, and is a past Trustee of the International Association of Gaming Attorneys. In 2006 Wynn was recognized in"The Best Lawyers in America 2006" for Gaming Law.