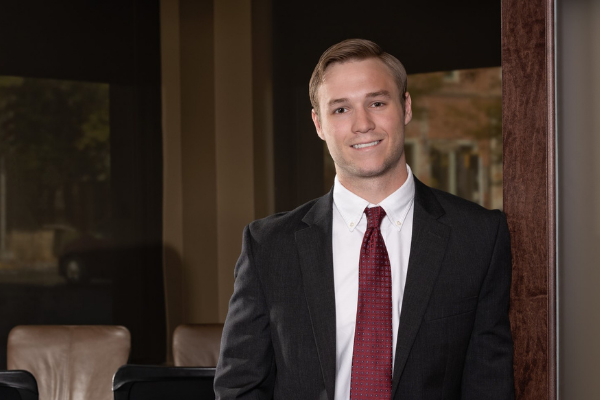 G. Nolan Thomas is an associate attorney with Gunderson, Palmer, Nelson & Ashmore, LLP in Rapid City, South Dakota. Nolan focuses his practice primarily on Estate Planning and Probate, Business law, Family law, and General Civil Litigation. He attended the University of Wyoming where he graduated with a Bachelor of Science in Business Economics. Nolan attended law school at the University Of Wyoming College Of Law where he earned his Juris Doctor and graduated in the top 10% of his class.
During law school Nolan worked in the Estate Planning Practicum as an intern and was a founder of the newly created Business and Entrepreneurship Practicum in which he served as a student director. Nolan was the first and only student in the history of the University Of Wyoming College Of Law's clinical program to be named the most outstanding student intern in two different practicums and serve as a student director. During these experiences Nolan gained knowledge in Business Law, Municipal Law, Pre-Litigation, Personal Injury, Family Law, Misdemeanor Criminal Defense, and Estate Planning and Probate.
Outside of work, Nolan enjoys hunting, snowboarding, riding horses in the Black Hills, lifting weights, hiking, looking for shed antlers, and taking his aptly named dog, Sandra Day O'Corgi, on walks.