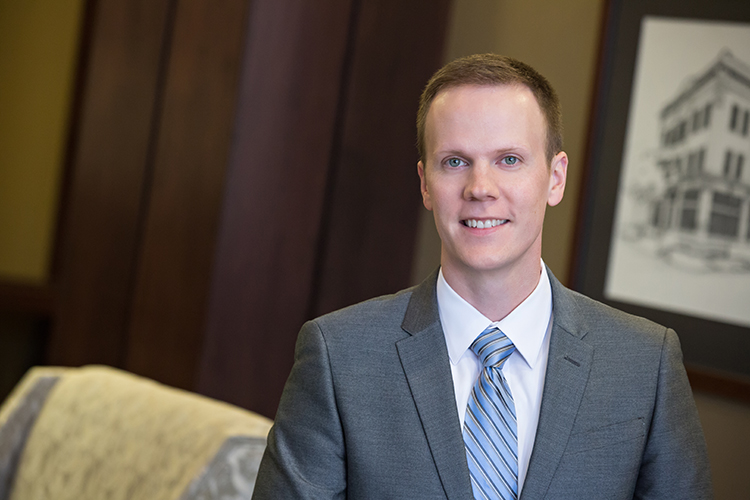 Andrew J. Knutson is a partner at GPNA and concentrates his practice in the areas of Trusts, Wills, Estate and Elder Planning, Asset Protection, and Business law. Andrew devotes time to writing and speaking on important issues in these areas. Andrew has written materials for and presented continuing legal education seminars for the South Dakota State Bar Association entitled "Federal Income Taxation of Estates and Nongrantor Trusts," "Formation of Limited Liability Companies and Corporations," "Joint Exempt Step-up Trusts," "From Start to Finish – A Basic Estate Planning Guide," and "Get Better at Doing Good: Best Practices for Nonprofits." He also recently presented "Trusts Used for Tax Reduction" and "The Probate Process From Start to Finish" for the National Business Institute.
Andrew graduated from the University of Iowa College of Law where he was a Law Merit Scholar. During law school, he was a research assistant to Professor Sheldon Kurtz, helping research and edit a book on Wills, Trusts, and Estates. Andrew earned his Bachelor's degree from the University of Nebraska-Lincoln.
Andrew is a life-long resident of South Dakota. Locally, he is a past president of the West River Estate and Financial Planning Council, serves on the Business Law Committee for the State Bar, serves as legal counsel for the Black Hills Area Council of the Boy Scouts of America, and participates in various other community organizations. He enjoys traveling and outdoor activities such as fishing, biking, hiking, and camping; and appreciates living in an environment that offers wonderful opportunities to pursue his interests.