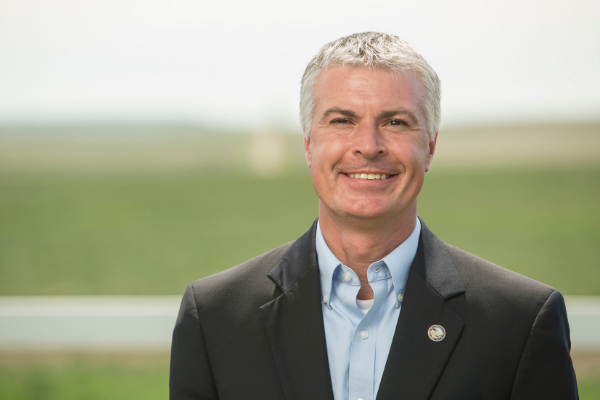 Written on November 20th, 2018
Rapid City, South Dakota: Gunderson, Palmer, Nelson & Ashmore, LLP is pleased to announce Marty Jackley's plans to return to the firm in January 2019. Jackley is the current Attorney General of South Dakota, a former United States Attorney for South Dakota, former Special Assistant Attorney General for South Dakota, and a former partner at Gunderson, Palmer, Nelson & Ashmore, LLP. In 2008, Jackley was named the South Dakota Prosecutor of the Year by the South Dakota State's Attorneys Association; and, in 2016, he was named the National Attorney General of the Year by the National Association of Attorneys General. Jackley was endorsed by all 66 South Dakota State's Attorneys in the 2014 election, has served as president of the National Association of Attorneys General, and chairman of the Conference of Western Attorneys General.
In 2018 Jackley successfully argued before the Supreme Court of the United States in South Dakota v. Wayfair to give main street businesses across South Dakota and the nation a level playing field. He has extensive trial and appellate experience, and brings with him a wealth of knowledge and legal expertise.
Jackley received his Bachelor of Science Degree in Electrical Engineering from South Dakota School of Mines in 1992, and his law degree from the University of South Dakota School of Law in 1995. After serving as a law clerk for the United States District Court for the District of South Dakota, he joined Gunderson, Palmer, Goodsell & Nelson, LLP; now known as Gunderson, Palmer, Nelson & Ashmore, LLP, leaving the firm in 2006 when nominated by President George W. Bush to be United States Attorney for the District of South Dakota. Jackley was unanimously confirmed by the U.S. Senate. While at the firm, Jackley's practice areas focused primarily on: Civil and Business Litigation, Construction and Engineering Law, Environmental and Water Law, and Indian Law.
David Lust, current partner at the law firm stated, "We are thrilled to have Marty rejoin the law firm. Since leaving the firm he has distinguished himself in public service as an individual with high moral character, an incredible work ethic and as a legal talent in general. Marty will provide a great foundation for the expansion of GPNA into the Pierre area and will allow us to provide service to clients around the state."
In January 2019, when Marty completes his tenure as the South Dakota Attorney General, he will rejoin the firm at its new Pierre location. Jackley stated, "It feels great to be returning to private practice at Gunderson Palmer. The firm's amazing staff and attorneys have always focused on achieving results for the people we work with and the clients we serve. Returning to the firm will provide me the opportunity to continue what I enjoyed previously in private practice and in my time in public office, serving the people of this state."
With over 45 years of providing a full range of legal services, Gunderson, Palmer, Nelson & Ashmore, LLP is one of South Dakota's largest law firms in a multi-state region. Located in the historic Elks Building in downtown Rapid City, South Dakota, the firm has lawyers providing service in South Dakota, North Dakota, Nebraska, Wyoming and Montana.
---