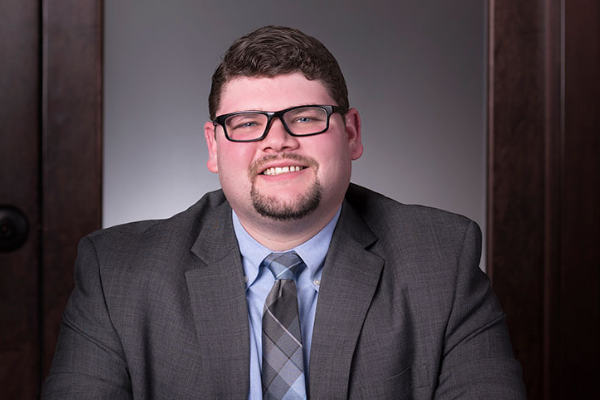 Written on November 01st, 2018
Please help us congratulate Ryan Sutton, one of our newest attorneys at Gunderson, Palmer, Nelson, & Ashmore, LLP, for his new position as a State Advocate in the Catholic men's organization, The Knights of Columbus. This organization has a particular focus on charitable giving, unity, and fraternity among its members. For the most recent data available, the Knights of Columbus Organization provided charitable donations of over $175 million dollars in the year 2016. The Knights have been an organization since 1882 and have almost 2 million members worldwide. Ryan has been a member of the Knights since 2009 and joined the organization because he saw it as an amazing opportunity to give back to the community, in addition to helping him develop a stronger bond with the Catholic Church.
Across the state, there are 18 districts, with each district being comprised of local councils. In total, there are 87 local councils throughout South Dakota, and each council has the local leadership to handle local matters. At the state level, there are eight state officer positions, including the position of State Advocate. The state officers are nominated at the state convention, and the positions, if contested, are voted on by the representatives of each district.
Ryan Sutton grew up in Flandreau, South Dakota, and in January 2018 he joined Gunderson, Palmer, Nelson & Ashmore as an associate attorney in Rapid City, South Dakota. Ryan's practice areas include Insurance Defense, Workers' Compensation, Civil Rights Law, and Government Tort Liability. Ryan's strong work ethic along with his personable and professional attitude make him a valuable addition to the Gunderson, Palmer, Nelson & Ashmore, LLP team.
For more information on the Knights of Columbus, click here.
---